From Wikipedia, the free encyclopedia
WSPR (pronounced "whisper") is an acronym for Weak Signal Propagation Reporter. It is a protocol, implemented in a computer program, used for weak-signal radio communication between amateur radio operators. The protocol was designed, and a program written initially, by Joe Taylor, K1JT. The software code is now open source and is developed by a small team. The program is designed for sending and receiving low-power transmissions to test propagation paths on the MF and HF bands.
WSPR implements a protocol designed for probing potential propagation paths with low-power transmissions. Transmissions carry a station's callsign, Maidenhead grid locator, and transmitter power in dBm. The program can decode signals with a signal-to-noise ratio as low as −28 dB in a 2500 Hz bandwidth.[2] Stations with internet access can automatically upload their reception reports to a central database called WSPRnet, which includes a mapping facility.
Ritchie, MM0TQH kindly brought along his self contained WSPR transmitter:
ZachTek 80 to 10 Website = https://www.zachtek.com/1012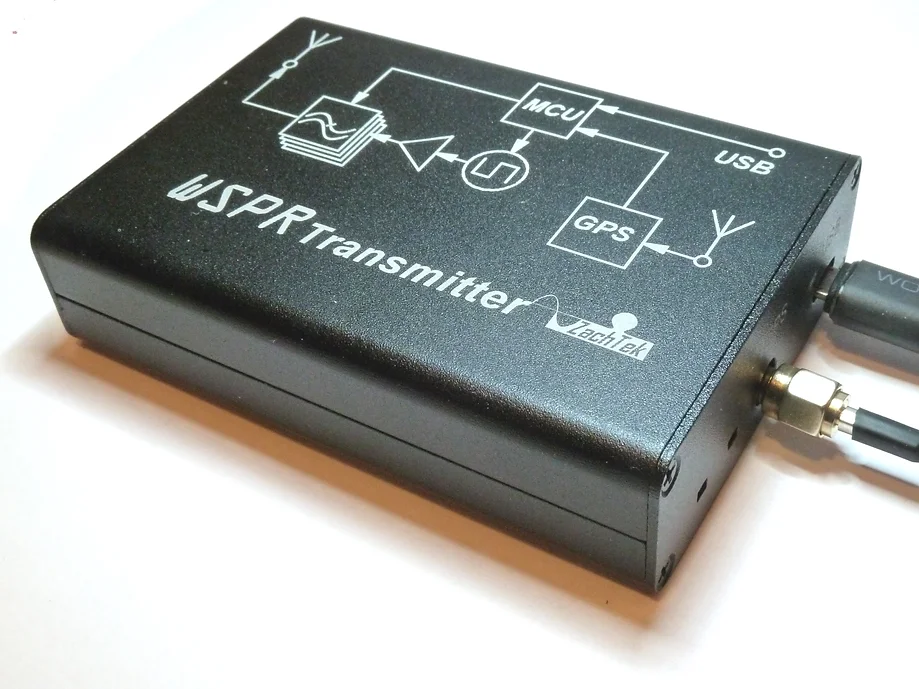 We used the HF Dipole above the cabin with the ZachTek transmitter, the results can be seen in the table below: (note tx power is 0.2W!)
Map of stations receiving GM3TKV at 0.2W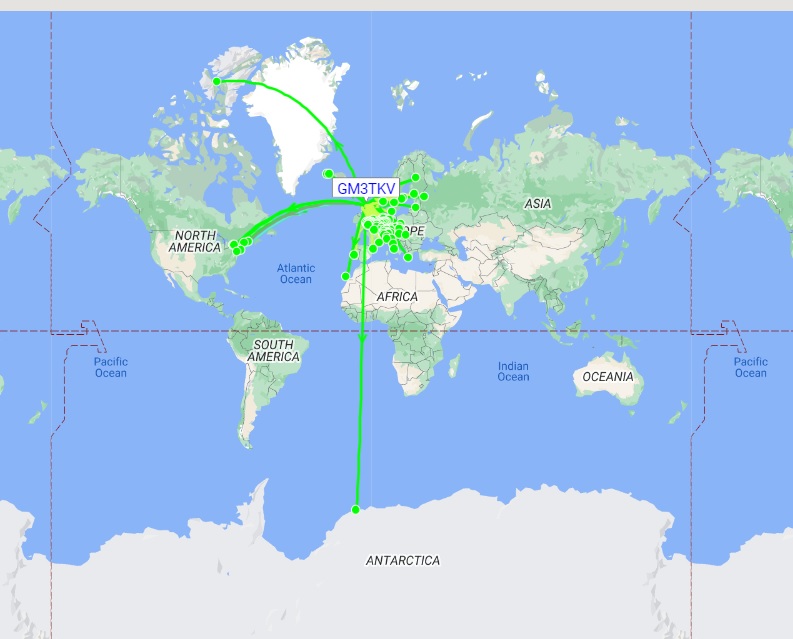 You can see these in detail if you go to the link below and put in GM3TKV, all bands, and time frame (5 weeks max) WSPR Rocks website
There is also free software available for PC/Linux/RaspberryPI to run WSPR from any rig and computer. You just have to connect a CAT and Audio Interface cables. The software comes with plenty of help notes.
A screenshot of the software in action below shows FT8 which is another mode available in the same software.